Structural Engineer's Survey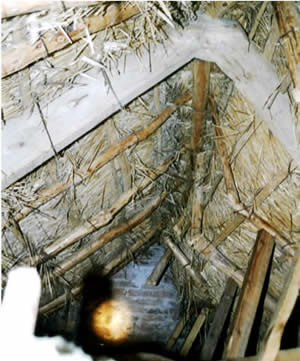 This is often requested during house purchase, by a Chartered Surveyor carrying out a Valuation or House Buyers Report. The inspection may be required to assess the cause and significance of a crack in a wall or ceiling, distortion of the roof or floors, or the influence of nearby trees on the foundations. These examples may relate to a small part of the building, but the inspection will involve looking beyond the specific defect to determine what influence other parts of the building may have had in causing or restraining the defect. However this type of survey is limited to only assessing the defect(s) described and not the entire building, and the fee charged will reflect the extent of the investigation requested.
Occasionally, additional opening-up will be required, such as excavation to expose foundations, or removal of render, plaster or ceilings to expose lintels, beams or joists, and an additional fee would be charged for extra visits, though this would be discussed beforehand.
The survey may conclude that repairs or strengthening are required - the extent of detailing and specification of strengthening required, if any, cannot be known until the survey has been carried out, and therefore the fee charged for this can only be quoted once the extent is known.
A full Structural Engineers Survey Report may be requested if the property is clearly in a poor condition and a surveyors report is not required, or for peace of mind, or if a Mortgage Valuation is not required. A full or partial Structural Engineers Survey does not usually include non-structural aspects normally covered by a Surveyor such as dampness, window frames, guttering, services etc.