The Story So Far...
In 26 years I have dealt with around 4500 projects, ranging from a single beam design for a house alteration, to the Construction Block for North Devon College in Barnstaple.
The variety of work includes the following: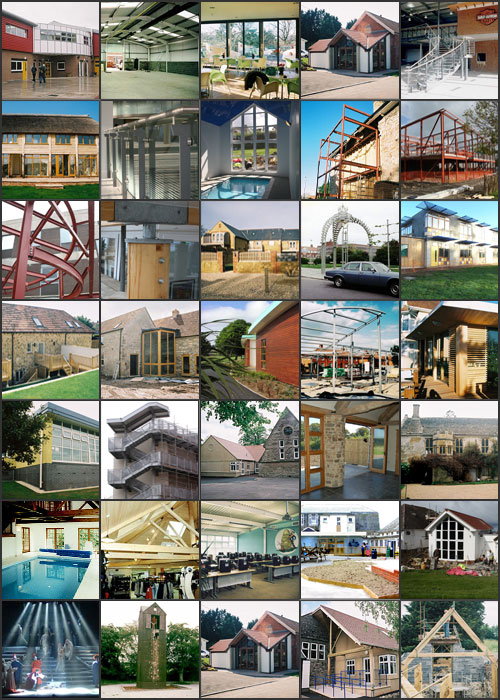 60 Barn Conversions – from survey reports to detailed design;
45 Industrial buildings – from alterations to complete warehouses;
18 Shops
13 Care homes
16 Schools – from hoists for Special Needs students, to new classrooms and library
10 Churches
6 Village Halls
5 Healthcare and hospital projects
Some of the more unusual/interesting projects include:
Extension to the A & E Department of North Devon District Hospital
A Cancer Care & Family Wellbeing Centre - North Devon District Hospital
Extension and alterations to a large doctor's surgery and health centre in Devon
Hospital Chemotherapy Unit
Theatrical stage props:

Staircase for Jesus Christ Superstar;
Mobile 'dolly' for Mac and Mabel;
De-mountable staging for show in Ibiza;

An abseil tower for teaching abseiling to students
Replacing the statue of Jupiter at Cothelstone
75th anniversary arch for Welwyn Garden City
Repairs to fire damaged house and pub
Temporary propping and scaffold protection to Castle House, Bridgwater Restoration series)
Flood gates for the London Underground tube stations
Fencing for the Channel Tunnel Rail Link
HM Prison Dartmoor - classroom
Burnham-on-Sea Lifeboat Station for the RNLI
Support for a large lantern in the entrance porch of a church in New York
These are in addition to the numerous house structural defect surveys, loft conversions and domestic alterations.